Meet the Team
At Coregas, our teams are the key to our success.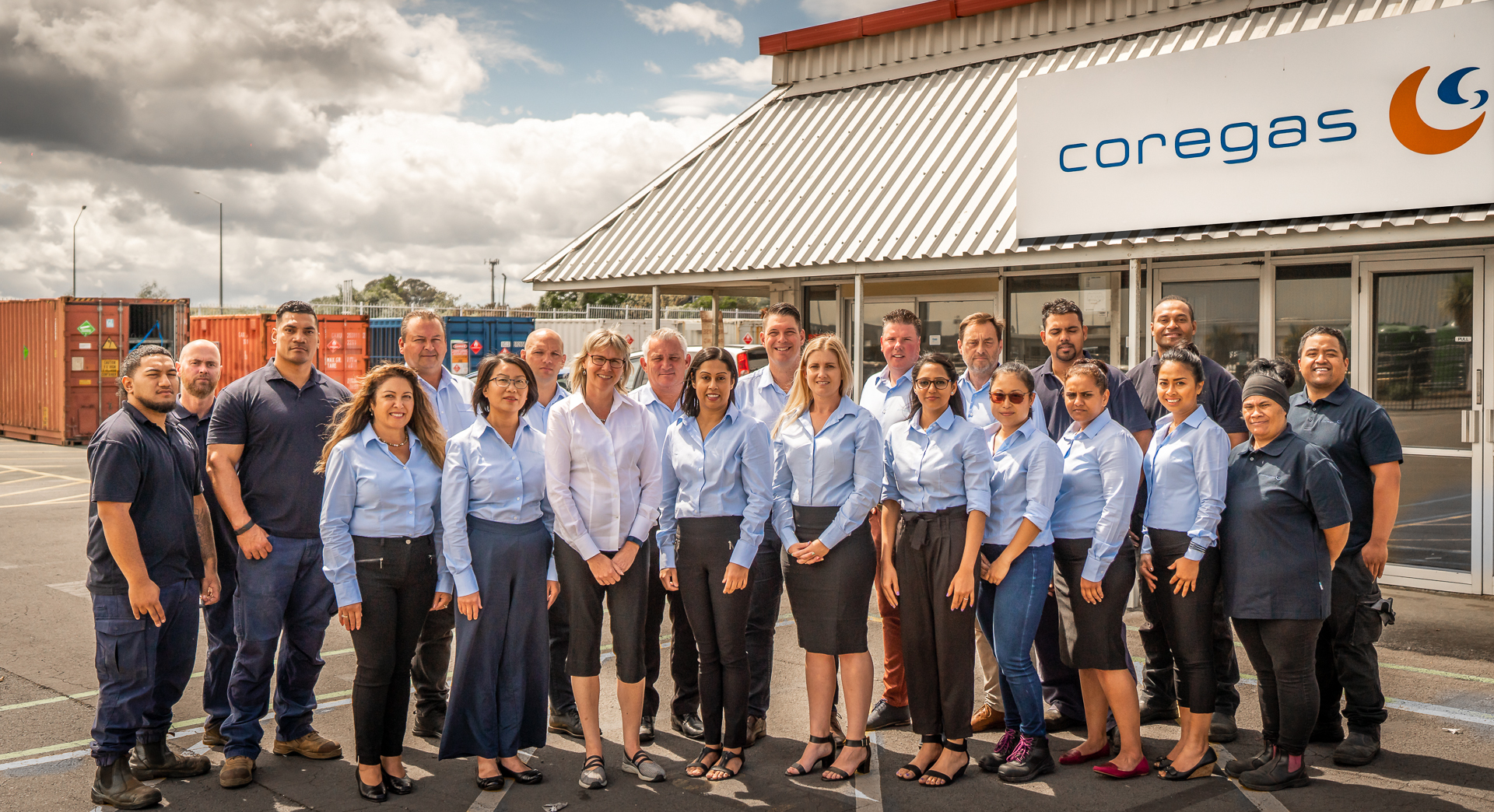 Peter Neate - General Manager
With 20 years' experience in the Gas Industry across NZ, Australia & the Pacific Islands Peter brings a wealth of knowledge to lead Coregas NZ forward. Appointed to the General Manager position in January 2019, Peter has focussed on expanding the products & services while maintaining the leading customer experience that our customers have benefitted from over many years.
Joanna Sheldon - Finance & Supply Chain Manager
Joanna has 30 years' experience working in accounting departments in various industries within NZ and the UK. In addition, her degree in Operations Research brings an analytical view to the challenges of supply chain management. Joanna has been a key member of the Leadership Team since 2007.
Mike Bigham - National Sales Manager - Industrial Market
Mike joined the Coregas team in 2018, bringing with him 16 years' of experience in the Gas Industry across New Zealand and Australia. Mike brings a wealth of knowledge at delivering customer fit solutions to the industrial and hospitality markets.
Tony Knight -National Operations Manager
Tony is Coregas NZ's National Operations Manager and has been involved in the industrial gas sector for many years and has been with Coregas NZ from its beginning. Prior to working in the sector Tony had a long career in operations management working in the Aerospace, Automotive and Heavy Engineering Manufacturing fields holding senior positions in the UK, New Zealand and South Asia. He has many years of lean manufacturing experience and has focussed the Coregas NZ team on the right gas, at the right quality, at the right time.
Clive Sheweiry - Sales Engineer
Clive joined the Coregas team in 2019 bringing with him over 21 years' worth of experience and extensive knowledge of the industrial and refrigeration gas industry. Clive has great relationships throughout these markets and very close ties to the motor sports industry.
TJ Croeser - National Sales Manager - Specialty Market & Channels
TJ brings 10 years' experience in the Gas Industry and 19 years in sales. Joining the company in 2009 TJ has built many strong relationships across New Zealand and the Pacific Islands with his upfront and honest solution based approach. With experience across the business through all functions TJ has been a key member of the Leadership Team since 2016.
Sarah Hendy - Marketing & Communications Specialist
Sarah has been member of the Coregas team since 2008. She has played a key role in our administration team touching all parts of the business with her solution based mind-set & customer service intent. Sarah leads our sales & marketing plans & has a key objective to further building the Coregas NZ brands.
Chris Hughes - Sales Engineer
Chris joined the Coregas team in 2019, bringing over 6 years' experience in the gas industry in New Zealand. Chris is a qualified trade engineer and uses this knowledge and experience to deliver optimal solutions to the market. He is focused on the specialised manufacturing market working closely with laser cutters and large scale fabricators with innovative supply solutions.