Dear Customers
Firstly, I would like to recognise and commend Coregas' teams across Australia and New Zealand, who through this rapidly evolving time have supported the business and our communities by demonstrating flexibility and resourcefulness in managing the ever-unpredictable nature of this situation.
Coregas, like many businesses across the world is quickly transforming its operations to ensure we can meet these demands. We will keep our website news updated with the latest news as this evolves.
To cope with the new staff deployment model, we have brought forward transformational technology initiatives to improve our ability to serve remotely. Customers may experience some intermittent issues as we upgrade our technology platforms. For customer service matters we continue to be contactable via our website.
Coregas provides services to both critical healthcare services and many other essential business requirements:
Medical gases:
Coregas is working with government authorities, healthcare providers and our distribution network to ensure we have the appropriate resources available to meet the anticipated demands.
To enable us to best service this critical service, we urge customers to order what they need and promptly return any empty cylinders.
Non- Medical gases
Coregas supplies several essential services with industrial grade gases and cryogenic liquids
I strongly urge customers to manage their cylinder holdings. Please ensure empty cylinders are returned to cylinder for collection in a timely manner so we can deploy cylinder where they are most needed.
I would like to personally echo the importance of adherence to effective hygiene practices. We must take responsibility to conform to guidance and endorsed work practices. Our teams are at work for you, so please stay at home for us.
If you have any questions, please email COVID19support@coregas.com and our dedicated team will endeavour to address your enquiries.
Alan Watkins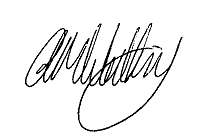 Executive General Manager